It's the Easter Holidays!!
GOODBYE AND GOOD LUCK YEAR 6!
Dear parents and children,
I was very sad to say my final goodbyes to you all on the last day of term as I depart on my maternity leave. Graciously, I would like to take this opportunity to say a huge thank you for all the generous gifts and beautifully written cards. I was blown away by the thoughtful messages and overwhelming kindness shown towards me at the end of term. Thank you!
I  would also like to say… GOOD LUCK to you all for the upcoming SATS. I have no doubt that you will all try your best and be brilliant! I hope that you are positive during the process and that you remember to SLEEP and EAT!
Kind Regards,
Mrs Berry x
Year 5/6 Art Gallery
Wow! What a brilliant end to the term. Thank you to all parents and visitors who attended our year 5/6 Art Gallery. We were very proud to present all our hard work and talent from this term. Each week was a focus on a particular movement;
week 1: Impressionism
week 2: Fauvism
Week 3: Cubism
Week 4: Surrealism
Week 5: Abstract
Week 6: Young British Art
We then spent time on promoting the gallery, framing the art work and discussing best ways to present the pieces for the 'WOW' effect. It was a great success!
YEAR 6 SENSORY GARDEN
We have planted some beautiful flowers in the year 6 sensory garden bed. We hope they blossom and grow…
Week beg: 13.3.17
This week we have been practicing the art of Fauvism. We were lucky enough to have Mrs De Jode's help with setting up a spectacular observational focus in the middle of the room. We concentrated on vivid colours with the help of a colour wheel where we were able to pick out contrasting colours and use this knowledge in our paintings to create a dramatic effect. 
Week beg: 27.2.17
Our new topic this term is:
Gallery Rebels

. We will be looking at the rebels of the art through time and how these rebellious artists shaped how we see 'ART' today. The movements we will focus on are: Impressionism, Fauvism, Cubism, Surrealism, Abstract and Young British Artists (modern art).
This week, we created our own impressionist art work using the school building as our landscape scene. We focused on light and dark tones as well as strong brush strokes to give a sense of movement to the painting. 
The last week before February half term…
We have had a brilliant term learning all about Darwin and to finish it, a spectacular trip to the Natural History Museum!
This week is assessment week

so please be revising Maths (Arithmetic and Problem solving and reasoning) and Literacy (SPAG and spelling list) using the SATS revision packs you have been sent home.
We will also be focusing on Science this week to see how much we have learnt about Darwin and his scientific researches…
Week beg: 23.1.17
WOW!! WHAT A SPECTACULAR TRIP WE HAD ON FRIDAY 27TH JANUARY TO THE NATURAL HISTORY MUSEUM IN LONDON!
We set off at 9am and got to London at 10.30am where we were shown our school 'zone' and area to put our coats and lunch packs. After that we ventured around the 'Darwin' wing of the museum. We saw an amazing variety of specimens: gigantic, minuscule, elongated, scaly, hairy… the list goes on…
At 11.30 a.m. we then made our way to the 'Attenborough studios' where we watched and took part in an AMAZING theater spectacle called 'The Variety Show'. We learnt a lot; all about the variety of species on earth.
After that we enjoyed an hour long lunch and run around in the Natural History grounds.
For the final part of our brilliant day out, we continued to venture around the rest of the museum, starting at the 'Aquatic Vertebrates' section. We took this opportunity for a whole year 5/6 group photo!
Following that, we explored the dinosaur arena where we met a real life T-REX!! 
what a wonderful day!
week beg: 16.1.17
Our Darwin's delight topic is well underway! We have been studying the way in which he inspected, investigated and sketched new specimens. We looked at the way he focused on different features  and angles of the specimen. We then became a Darwinian ourselves where we ventured out into the wild world of the playground and located rather unusual specimens. Not only did we study these in detail, but we also sketched and wrote about our findings, just like Darwin did! We also studies some of his theories for homework! We are becoming experts in the world of Charles Darwin!
Week beg: 9.1.17
On Tuesday 10th January, we were lucky enough to have visitors come to our school and show us how 3D printing works! We learnt a lot and even got to create our very own keyring with our names on!
HAPPY NEW YEAR!
I hope you all had a brilliant Christmas break! This term our topic is 'DARWIN'S DELIGHTS' which means we will be looking in detail at how Darwin studied and researched different species. We will become 'mini-Darwins' ourselves where we will be studying species in and around our school environment, as well as looking at the Galapagos Islands just like Darwin did!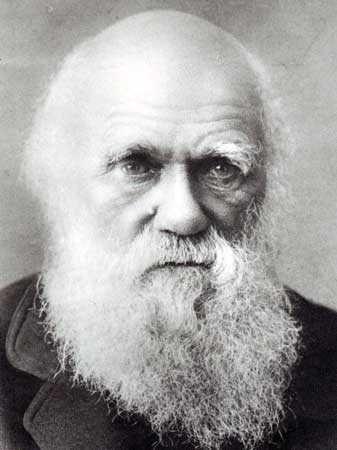 Week beg: 12.12.16
ITS BEGINNING TO LOOK A LOT LIKE CHRISTMAS… IN OUR YEAR 6 CLASSROOM!!
We have come to an end of our Art unit of skeletons, bones and skulls. We have finished this unit by creating some very effective collages made out of black card and newspaper. 
 
Please may I ask for any spare glass jam jars (small preferably) to bring into class for our tea light Christmas project. Due in by next Monday (12.12.16) Thank you!
Week commencing 5.12.16- ASSESSMENT WEEK 
~REMINDER~
All members of class 6 are to be revising the test papers sent home for homework please!
Our topic this term is… ALCHEMY ISLAND!  

 
       
Open up your imagination and let your creativity flow into a magical world of mystical waterfalls and gold-topped mountains. This term we will be using up-leveled verbs and adjectives, variety of techniques and punctuation and effective form and layout in our fantasy writing.
28.11.16
We have had a brilliant week this week! 
Thank you to all parents who have shown positive interest in the PGL trip to Liddington on 10th July 2017. May I remind you that deposits are now overdue. If you would like to speak to myself (Mrs Berry) or our deputy Head Teacher (Mrs Bernto) about any financial questions, we will be happy to help! 
100% attendance!
Week commencing 21.11.16
LITERACY
We have been inspired by our new topic, 'ALCHEMY ISLAND' and have all created our very own fantasy island. In Literacy, we have been looking at the language, structure and techniques of a descriptive writing of a setting have used setting of Narnia from, 'The Lion, The Witch and the wardrobe' to create descriptions of our own fantasy islands.

Well done to Trixie who wrote a brilliant piece below:
FRIDAY- CHILDREN IN NEED DAY! 
Year 6 in their PJ's (please see below for photos) on Friday to promote the charity, CHILDREN IN NEED!  They really enjoyed dressing and donating money. We even completed an obstacle course in the afternoon with our teddies! We also looked at what the money goes towards to help young children in need and then explored one particular story about a boy called Edward who touched all of our hearts. 
week commencing: 14.11.16
SKELETON AND BONES ART WORK
 Mrs De Jode has been very generous and has lent year 6 her fascinating collecting of animal skeletons and bones. This even included a hippopotamus' skull! This linked to our science work on evolution. We used charcoal to sketch observational drawings of these amazing objects.


 week commencing: 7.11.16                LITERACY

Year six enjoyed exploring Fairy Tales in literacy last term. We created our own checklist of what makes an effective Fairy Tale. We displayed all of this class research up on our working wall (talk for writing technique) so when we created our own Fairy Tales, we had fantastic classroom environment support to reach our full potential! 
Our model text was Dick Whittington and we used our topic 'The Black Death' to re-create our own Fairy Tales.
Audience: Reception Buddies
Purpose: To read our own stories to our class buddies for pure enjoyment and bonding time! 
We had time to edit improve and then type up in neat our final draft! We then spent the last afternoon of the term to read to our buddies

.                  

WE LOVED IT! 
MATHS
In maths, as well as; revising times tables, column method in addition and subtraction, long multiplication and converting measurements, we also looked at ALGEBRA and BODMAS. For many, this was a new concept and so we had a lot of fun with visual and practical learning (this worked well, especially for kinaesthetic and visual learners). After spending time on the understanding of what algebra and BODMAS means and how to work with it, we then created our own Algebra and BODMAS classroom museum. We were able to challenge each other to deepen our understanding of these new mathematical concepts. 
R.E

We have enjoyed some uplifting RE sessions where we explored the love of light in our hearts. We talked about what 'light' means to us and how we feel when we have a shining beacon to guide us.